Frankie Muniz, a name synonymous with child stardom, gained fame in the early 2000s for his role as Malcolm in the hit TV series, 'Malcolm in the Middle.' Yet, few know that the talented actor has also led a notable career in the world of professional racing. This article delves into the fascinating and exciting journey of Frankie Muniz's racing career, exploring how the actor transitioned from Hollywood to the racetrack and chronicling his experiences and achievements in the world of motorsports.
The Genesis of Frankie Muniz's Racing Passion
A Childhood Dream
Even before his acting career took off, Frankie Muniz had a deep-rooted passion for cars and racing. Born on December 5, 1985, in Wood Ridge, New Jersey, Muniz's love for speed and adrenaline began when he started driving go-karts at a young age. While his early pursuits were purely recreational, the seed for his future racing career had already been planted.
The Transition from Acting to Racing
After achieving success and fame with his role in 'Malcolm in the Middle,' Muniz took a step back from acting in the mid-2000s to explore his passion for racing. He made his first foray into the world of professional racing in 2004 when he participated in the Toyota Pro/Celebrity Race, a charity event that paired professional drivers with celebrities. Muniz's impressive performance signaled the beginning of his transition from acting to racing.
Frankie Muniz's Racing Career Takes Off
The First Steps: Formula BMW USA
In 2006, Muniz's racing career truly began when he joined Jensen Motorsport and competed in the Formula BMW USA championship. The series offered young drivers the opportunity to showcase their skills in a professional setting. Frankie participated in all 14 races that season, achieving a best finish of ninth place at Lime Rock Park. While he didn't achieve any podium finishes in his first season, his dedication and determination to succeed in the sport were evident.
Climbing the Ranks: Atlantic Championship
In 2007, Muniz moved up to the more competitive Atlantic Championship, driving for Pacific Coast Motorsports. The series featured more powerful cars and a higher level of competition, providing an excellent platform for Muniz to further develop his skills. During his first year in the Atlantic Championship, Frankie scored his first top-10 finish at the Grand Prix of Houston. He continued to make progress in the series, earning multiple top-10 finishes in 2008 and finishing 11th overall in the championship standings.
The Pinnacle: Indy Lights
Muniz's steady ascent in the racing world continued when he joined Team Stargate Worlds in 2009 to compete in the Indy Lights championship, the second-highest level of open-wheel racing in North America. Driving the #47 car, Muniz participated in 14 races and finished 11th in the overall championship standings. His best result came at the Grand Prix of Long Beach, where he finished in fourth place. Frankie's passion for the sport and his commitment to improvement earned him respect and recognition from fellow competitors and racing enthusiasts.
Racing Career Highlights and Achievements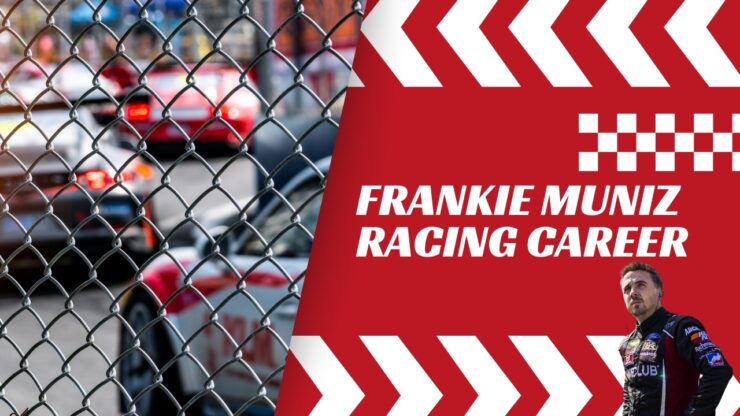 Toyota Pro/Celebrity Race Wins
Throughout his racing career, Muniz continued to participate in the Toyota Pro/Celebrity Race. In 2005, he won the race, showcasing his talent and growth as a driver. He also won the Pro category in 2011, proving that his skills on the racetrack were not limited to open-wheel racing.
Sebring Winter Testing
In 2008, Muniz participated in the prestigious Sebring Winter Test, an event designed for teams and drivers to prepare for the upcoming racing season. Competing against some of the most talented drivers in the Atlantic Championship, Frankie finished the test with impressive lap times. This performance further demonstrated his commitment to honing his skills and solidified his status as a formidable competitor in the racing world.
Competing in Celebrity Races
In addition to his professional racing career, Muniz has continued to participate in various celebrity races and charity events. His appearances in these events not only provide entertainment for spectators but also help raise awareness and funds for charitable causes. Some of these events include the Long Beach Grand Prix's Pro/Celebrity Race and the Mazda Raceway Laguna Seca's Celebrity Challenge.
Life Beyond Racing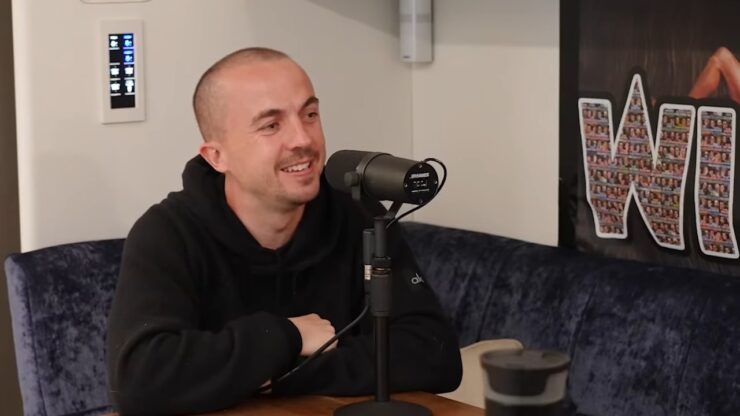 Return to Acting
While Muniz's racing career took center stage for several years, he never completely abandoned his roots in acting. In recent years, he has made a return to the small screen, appearing in TV series such as 'Preacher', 'Sharknado 3: Oh Hell No!', and 'Dancing with the Stars'. This return to acting showcases Muniz's versatility and the breadth of his talents, both on and off the racetrack.
Entrepreneurial Ventures
In addition to his pursuits in racing and acting, Muniz has also embarked on entrepreneurial ventures. In 2018, he and his wife, Paige Price, opened a specialty olive oil and vinegar store called "Outrageous Olive Oils & Vinegars" in Old Town Scottsdale, Arizona. This endeavor demonstrates Muniz's passion for business and his ability to balance various interests while still maintaining a presence in the entertainment industry.
Philanthropy and Giving Back
Muniz's participation in various charity races and events underscores his commitment to giving back to the community. He has consistently leveraged his fame to raise awareness and funds for important causes, such as the Racing for Kids charity, which supports children's hospitals across the United States. Muniz's philanthropic efforts are a testament to his character and his desire to use his platform for positive change.
Final Words
Frankie Muniz's racing career is a fascinating story of passion, determination, and the pursuit of excellence. His transition from child actor to professional race car driver showcases his ability to adapt and excel in various fields, defying stereotypes and expectations. As Muniz continues to navigate his multifaceted career, his experiences in the world of motorsports serve as an inspiring example of what can be achieved with dedication and hard work.
Through his racing career, acting roles, entrepreneurial ventures, and philanthropic endeavors, Frankie Muniz has proven time and again that he is a force to be reckoned with. His achievements on and off the racetrack have not only brought him personal success but have also left a lasting impact on the lives of others.